Secure Email
The security of your personal and confidential information comes first.
Staying Safe
Using Secure Email to contact us with a question or concern about an account allows you to share personal and confidential information with confidence. We use high-level encryption to protect your information.
You Can Share Confidential Information
In Secure Email
During a branch visit
During a phone or video call YOU initiated with our Virtual Branch
But…
NEVER share this information using your personal email account
NEVER provide this information during a phone call you did not place
Using Secure Email
You can send and receive a secure email:
Within Online Banking from a computer
Using the FireFirstCU app from your mobile device
The Barracuda Message Center
You may receive a Secure Email notification through the personal email account associated with your Firefighters First membership. The notification will send you to the Barracuda Message Center. We use Barracuda services to encrypt email so that it is sent and received using the highest levels of security.
The notification email will look different in your inbox:
The sender address will appear as noreply@barracuda.com
Follow the instructions provided in the message. You will see a Firefighters First sender email address and a link to the Barracuda Message Center where you can retrieve your response
Login to the Barracuda Message Center. First-time users will be asked to set up a username and password
Use the Barracuda Message Center to respond to Secure Emails. You can bookmark the Message Center URL address in your browser. Do not send an email outside of the Message Center, online banking or the FireFirstCU app
The Barracuda Message Center will delete messages after 30 days
If you do not see a noreply@barracuda.com message in your personal email inbox and you are expecting a response from us, check your spam folder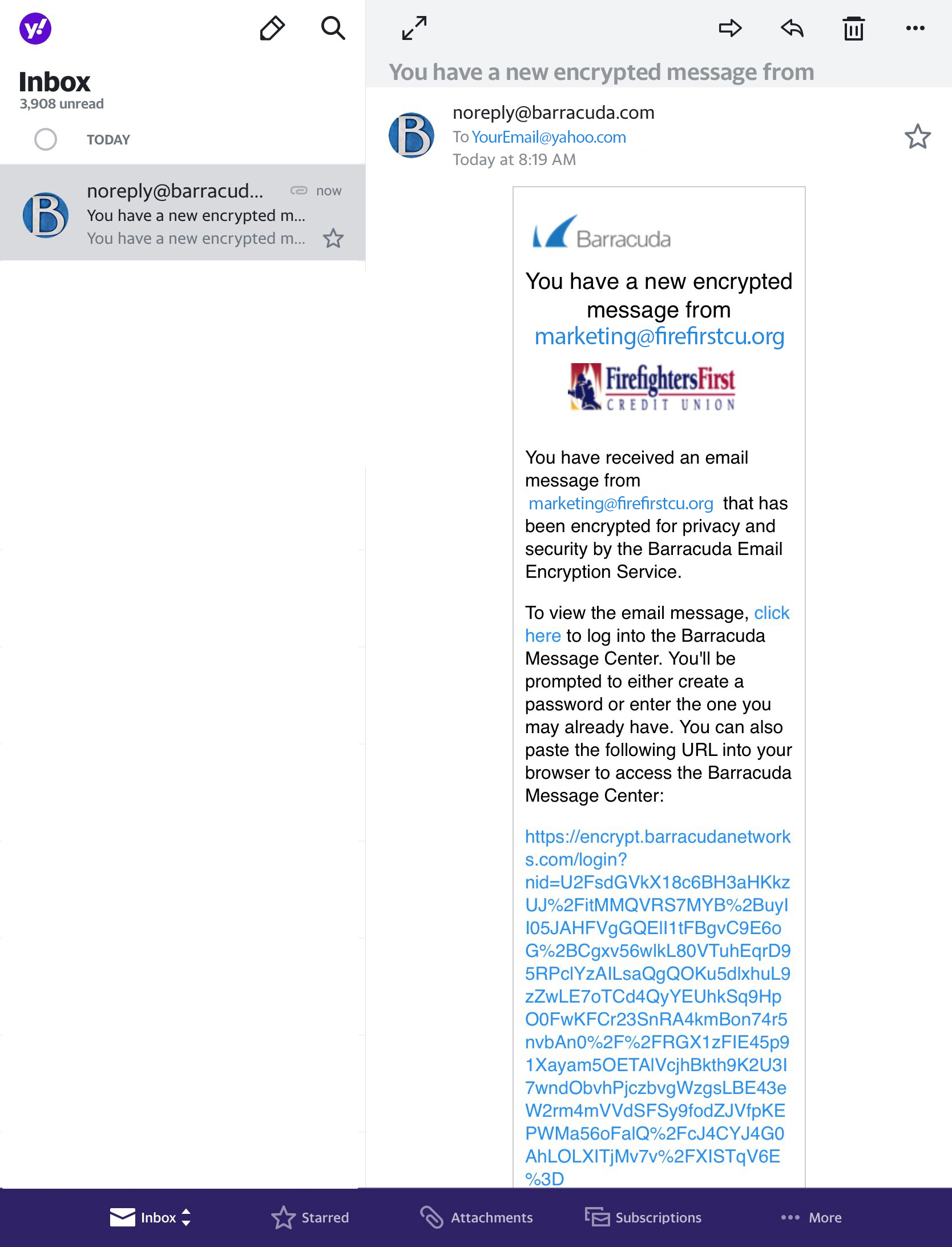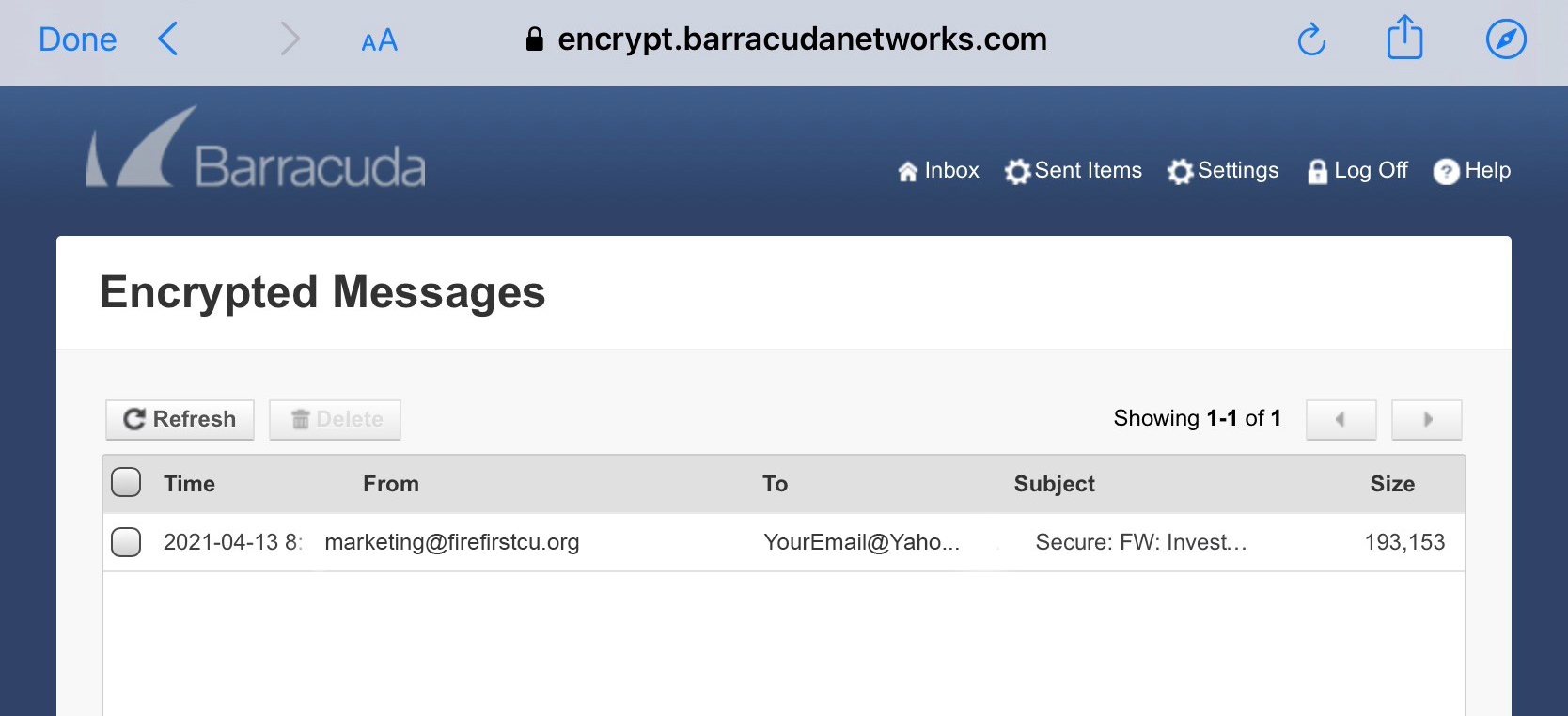 Sending Messages
Login to online banking
Select Support in the upper right
Click Secure Email
Choose New Message
Complete your message and Submit
Receiving Messages
Login to online banking
Select Support in the upper right
Click Secure Email
Choose Check Message Status
Select Open or Pending from the dropdown to check for responses
Click the ticket to open the message
Sending Messages
Login to the app
Select the More menu
Tap Secure Email under Additional Services
Choose New Message
Complete your message and Submit
Receiving Messages
Login to the app
Select the More menu
Tap Secure Email under Additional Services
Choose Check Message Status
Select Open or Pending from the dropdown to check for responses
Click the ticket to open the message