Credit Card Activation
Congratulations on receiving your new Firefighters First Credit Card.
Let's Get You Set Up
Activate your way… online, by phone or using the FireFirstCard app. Follow the prompts and set up your PIN number at the same time:
Call (844) 909-1631
If you are hearing impaired and in the US, please call 9-1-(866)309-4937 for assistance.
FireFirstCard app: Select your card > Card Activation
Once you have activated your card:
Remove the sticker
Sign the back of the card on the signature strip
Add it to your Digital Wallet
Enroll in Visa® Checkout
Need more help with the FireFirstCard app?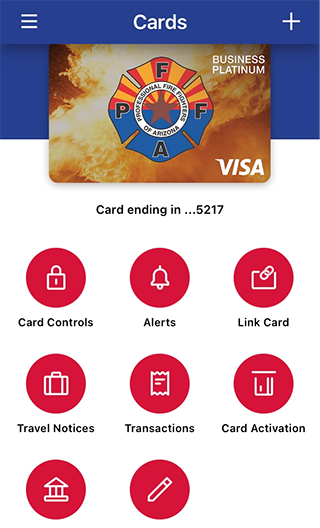 Select Card Activation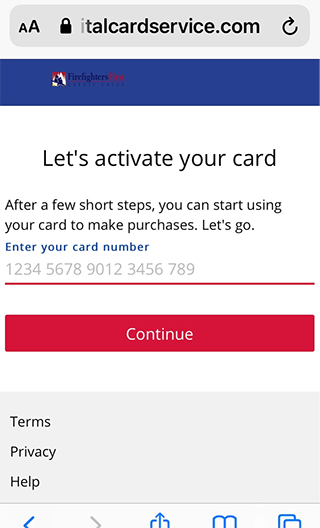 Enter the requested information as prompted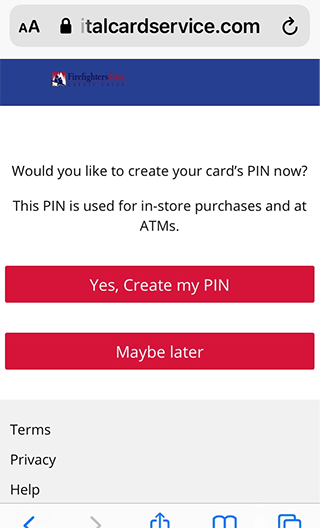 Once your card is activated, you can create a PIN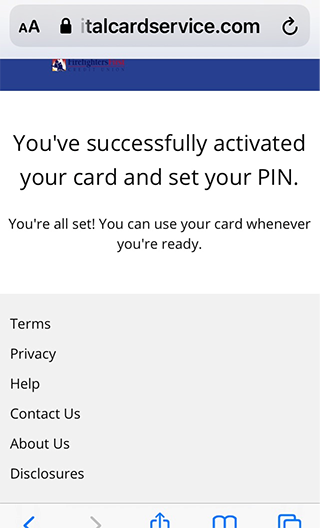 Success!
Your card is ready to use
Ready? Make Checkouts Fast, Easy and Secure
Tap. Pay. Go. Just look for the contactless symbol at the terminals
Add your card to your Digital Wallet and go cardless
Enroll in Visa® Checkout1
Replacement or Reissued Cards
If you received a replacement or reissued card. Remember to update your card information anywhere it is set up as an automatic payment choice:
Retailers & Services
Gym & club memberships
Home security companies
Utilities
Cable/broadband providers
Insurers
Toll road "fast" passes
Online Services & Apps
Video & music streaming subscriptions
Shopping sites
Other financial institutions
In-app purchases, such as rideshare and food delivery
1All third-party companies, products and service names used are for identification purposes only. All service marks, trademarks and registered trademarks are the property of their respective owners. VISA® Checkout is a trademark of VISA®.