Climb for a Cure
Firefighters will reach new heights this year with the LLS Firefighter Stairclimb.
Climb. Conquer. Cure.
On March 13, 2022, over 1,600 firefighters from all over the world will climb the tallest building in Seattle with one goal in mind: end blood cancer.
Everyone has a reason to climb! As the proud "Why I Climb" sponsor, Firefighters First will help every climber celebrate their reason. Whether they are:
A survivor celebrating being cancer free
A patient in treatment
A family or friend honoring someone they care about
A community member checking off a bucket list moment
They all have reasons to climb.
The Why I Climb Sponsorship allows participants to share their Reasons Why!
Please join us in support of patients, survivors and new cures for cancer.
The LLS Firefighter Stairclimb is the Leukemia & Lymphoma Society's annual fundraiser open solely to firefighters and is the world's largest on-air stair climb competition. Join a community of people focused on helping find a cure for blood cancers.
Visit the LLS Firefighter Stairclimb site to donate in support of a participant, team or make a general donation.
Did you know?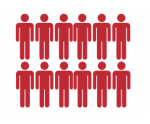 More than 1.5 million people in the U.S. are living with or in remission from blood cancers.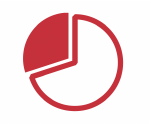 LLS funded 85% of FDA approved blood cancer treatments since 2017
100% of every dollar raised benefits the Leukemia & Lymphoma Society
Won't you help LLS reach their goal of $2 million?