RateDrop allows you to lower the rate on your current mortgage or home equity loan with Firefighters First Credit Union1 to the current market rate. All that is required is a simple one-page signed agreement.
What do you get with RateDrop?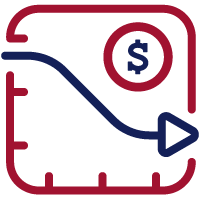 A new interest rate: Your rate will be lowered to the market rate.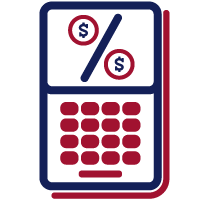 A new payment: Your payment will be recalculated based on the new interest rate and the remaining term.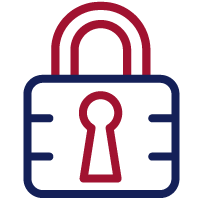 A new fixed term: For ARMS, the fixed-rate portion will be reset. For example, if you have a 7/1 ARM and after 3 years you modify, you receive a new rate fixed for another 7 years.
There is no appraisal, no income documentation, no additional paperwork, and no closing to attend2.
No delinquent loans with the Credit Union over the last 12 months.
As many times as you want if you meet the qualification requirements.
No fee on HELOCs! $1,000 fee for loans less than $726,200 and $1,500 for loans greater than $726,200. If we are offering refinancing for the same product at no cost, the modification will be free. Fees cannot be added to the balance of the loan.
To learn more about how your interest rate is determined, please contact us.
RateDrop only valid for loans currently owned by Firefighters First Credit Union.
1RateDrop is only valid for loans currently owned by FFCU.
2Standard underwriting guidelines, fees, terms, and conditions apply to new loan applications. Call for details.
NMLS ID #649058. Mortgages available in Arizona, California, Colorado, Hawaii, Idaho, Montana, Nevada, New Mexico, Oregon, Texas (1st TD only), Utah and Washington. CUMA Mortgages available in the following states: Alabama, Alaska, Arkansas, Connecticut, Delaware, Florida, Georgia, Illinois, Indiana, Iowa, Kansas, Kentucky, Louisiana, Maine, Maryland, Massachusetts, Michigan, Minnesota, Mississippi, Missouri, Nebraska, New Hampshire, New Jersey, New York, North Carolina, North Dakota, Ohio, Oklahoma, Pennsylvania, Rhode Island, South Carolina, South Dakota, Tennessee, Vermont, Virginia, West Virginia, Wisconsin, and Wyoming. This Credit Union is federally insured by the National Credit Union Administration.